---
Blackbookshelf.com Book Reviews

Books Reviewed:

Race and Reunion: The Civil War in American Memory
By David Blight
"Race and Reunion is a rich contribution to the growing field of historical memory. David Blight puts a new and important spin on the impact of the Civil War on the collective American psyche from the war's turning point in 1863 until 1915."

Soul by Soul : Life Inside the...
by Walter Johnson
"...the slave market was a place where race was given shape on a daily basis.  More than on the plantations, the market in human beings provided the context for buyers and sellers to dehumanize, stereotype, and commodify African Americans."




Civil Rights Childhood
by Jordana Y. Shakoor 

"This works functions as history as well as literature: the

personal narrative is informative about pivotal historic events and the text is readable and displays the wit, craft, humor, dedication, and

conviction of two generations of Jordan authors."




The Farming of Bones
by Edwidge Danticat

"The novel provides a remarkable panorama of life for Haitians living in the Dominican Republic, looking at what life was like in a time when the lines between the two countries weren't so clearly drawn."



Them Dark Days : Slavery in the American...
by William Dusinberre

"Them Dark Days offers a vivid reconstruction of slavery in action; while it conveys the atmosphere and daily routine of the plantations, it also sets the analysis of slave culture within a wider context of health, discipline, privilege, and psychology."


Spurious Issues
by Rainier Spencer

"The author makes solid arguments borrowing from history and philosophy as he argues that both racial and multiracial categories are problematic."




The Autobiography of Malcolm X
by Malcolm X as told to Alex Haley

"In his autobiography, Malcolm not only dismantles many of the pillars of American racism through humor, wit and irony, but he offers up his story as a testament to the depths of degradation that a soul can sink to by believing in the myths of America."



The Fire Next Time
by James Baldwin

"Baldwin is one of the most profound black writers of the 20th Century, and in his narrative he critiques America, racism and separatism, and uses his wit and pathos to deal with the questions of separation, nationalism and competing racial ideologies."

Touched
by Linda Armstrong-Miller

"In her debut novel, Linda Armstrong-Miller takes on child abuse, rape, murder and the saving of tormented souls . . . 'Touched' dares to show the dark-side of man whether we want to see it or not."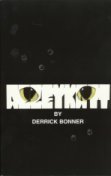 Alley Katt
by Derrick Bonner

"This is much more than your basic revenge story. It is a sizzling mix of romance, humor, and fantasy, with fast paced storytelling, hip urban flavor, topical subject matter and lyrical sexuality as well."